January 8th, 1999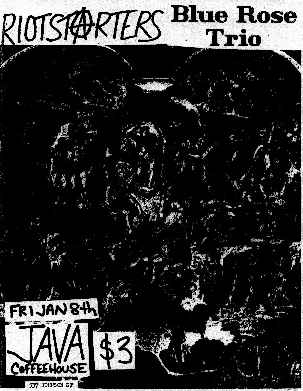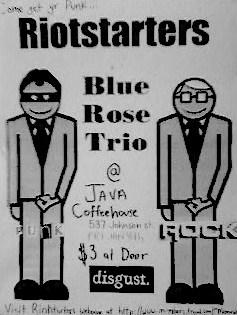 BLUE ROSE TRIO opened the night off with myself on drums, Crisco on Gtr and Jack
on Gtr and synths. When asked to "turn it down a bit" in mid-performance, Crisco and I
traded instruments and assaulted the crowd further. When RIOTSTARTERS took the
stage the 30 something people that endured the BR3 witnessed a tip-top show with Toby Hardcore manning the drum throne.


Set Lists
BLUE ROSE TRIO
Piece For Painted Shadows

RIOTSTARTERS
Intro
Kara
Temporary Name
O.M.S.
Living Off Capitalism
England, Keep Yr Stars
Where Eagles Dare
I Wanna Be A DJ For The WU-TANG Clan
Blitzkrieg Bop
Hey Suburbia
Love
I Inhale
Buzzard / I Walk Alone
Knowledge
Dead Ol' Rat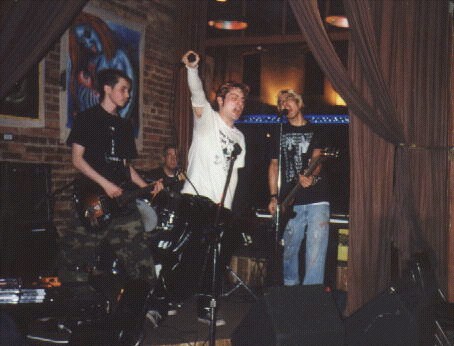 ---